Features:
LiFePO4 battery, more stable and safe .

Intelligent BMS equipped inside to maintain the battery always work at best condition .

Max. charge and discharge current as 150A which is specially designed for solar energy .

With equalizer can balance each lithium cell voltage difference as small as 0.05V in a very short time .

It can be connected in series to 24V, 36V, 48V .

Excellent standby self-consumption as low as 4mA .

Within solar inverter Modbus-485 communication protocol .

Automatically output cut off after 30days no charge and discharge to ensure security , also can cut off output by manual operation .
Product Size:
Advantage:
High quality aluminium magnesium alloy, anti-corrosion, substantial, durable, artistic, practical.  All in one mould design and production, easy to install. With longer span life LiFePO4 battery, over 12 years lifespan, ensure the whole set products'life span. Dustproof structure d esign, DC output, safe and reliable. Integrated packaging, safe and convenient to transport.
Technical Parameters: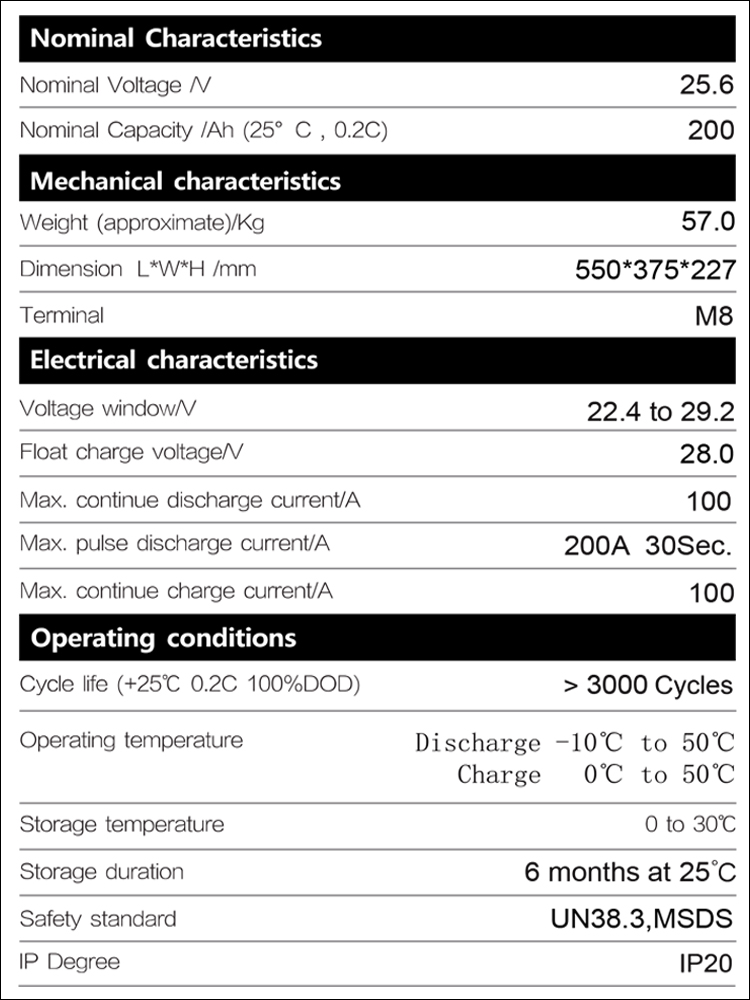 Storage and Transportation:
1.Based on the character of cell, proper environment for transportation of LiFePO4 battery pack need to be created to protect the battery. 2.Battery should be kept at -20℃—45℃ in warehouse where it's dry, clean and well-ventilated. During loading of battery, attention must be paid against dropping, turning over and serious stacking.
---
---